Web design trends: Responsive web design
Responsive web design is the sort of lost and found art of making a web site usable across all kinds of screens and browsers. At the very beginning this was our only choice. Today we sometimes struggle to relearn this forgotten skill, but the ever-growing plethora of mobile devices makes it more important than ever.
Responsive web design is a technique for optimizing the layout of a web page to better fit any screen size. It should not matter if your screen is 4" or 40" or if the width is 320 pixels or 3200 pixels. The page should adapt itself automatically to give the best user experience possible at any given moment.
At its very core a web page is nothing more than text with hyperlinks. Without having to add anything the text reflows automatically. But once you apply the constraints of print — and decide on fixed sized grids, boxes and imagery — you run the risk of making the actual content harder to read. This is where responsive web design comes in.
The term responsive web design is no longer something new and the idea of embracing the flexibility of the web is even older. But if you want to be future friendly this is the way forward.
Is your audience the only ones who will benefit from responsive web design? Of course not. There is real business value to be had by adopting this approach. A few who already know: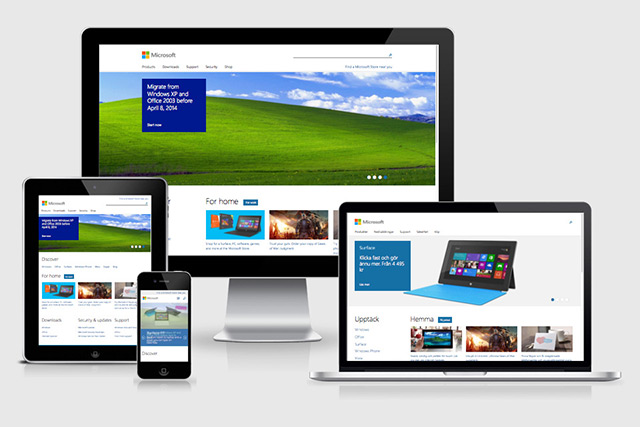 Microsoft – microsoft.com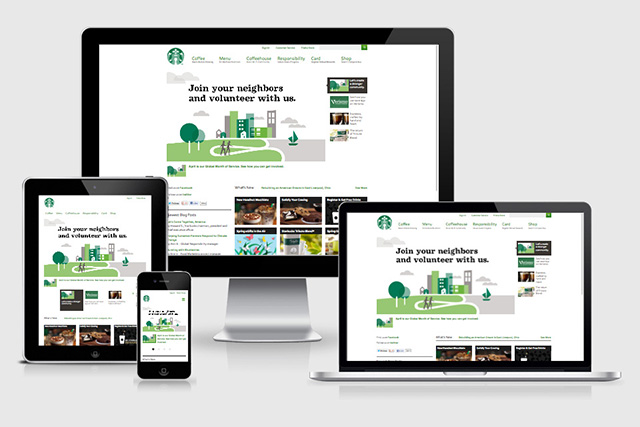 Starbucks – starbucks.com
The Boston Globe – bostonglobe.com
An event apart – aneventapart.com
Do you want to see more? Take a look at the ever growing number of examples at Media Queries. Do you want to create images like the ones above? Have some fun trying out ami.responsivedesign.is (made by Justin Avery).
What do I think?
I think the trend is pointing in the direction of responsive web design becoming the norm. And I am in favor of this.
---